Recently At Eliza's
Sunday, October 03, 2010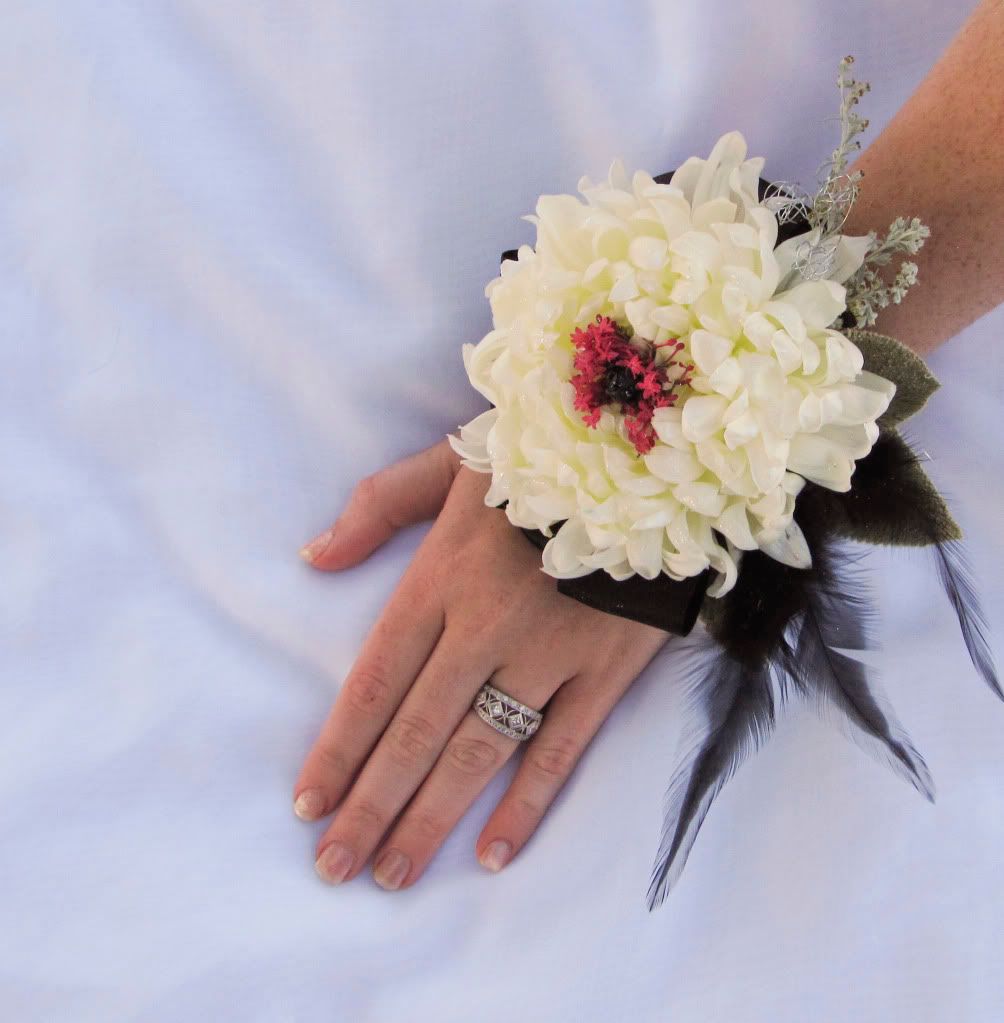 The glitter is kind of hard to see in the photo but, it just covered the white dahlia. Beautiful!
This order came in as Neon Blue Dress. Don't you just love how it turned out...neon blue here I come.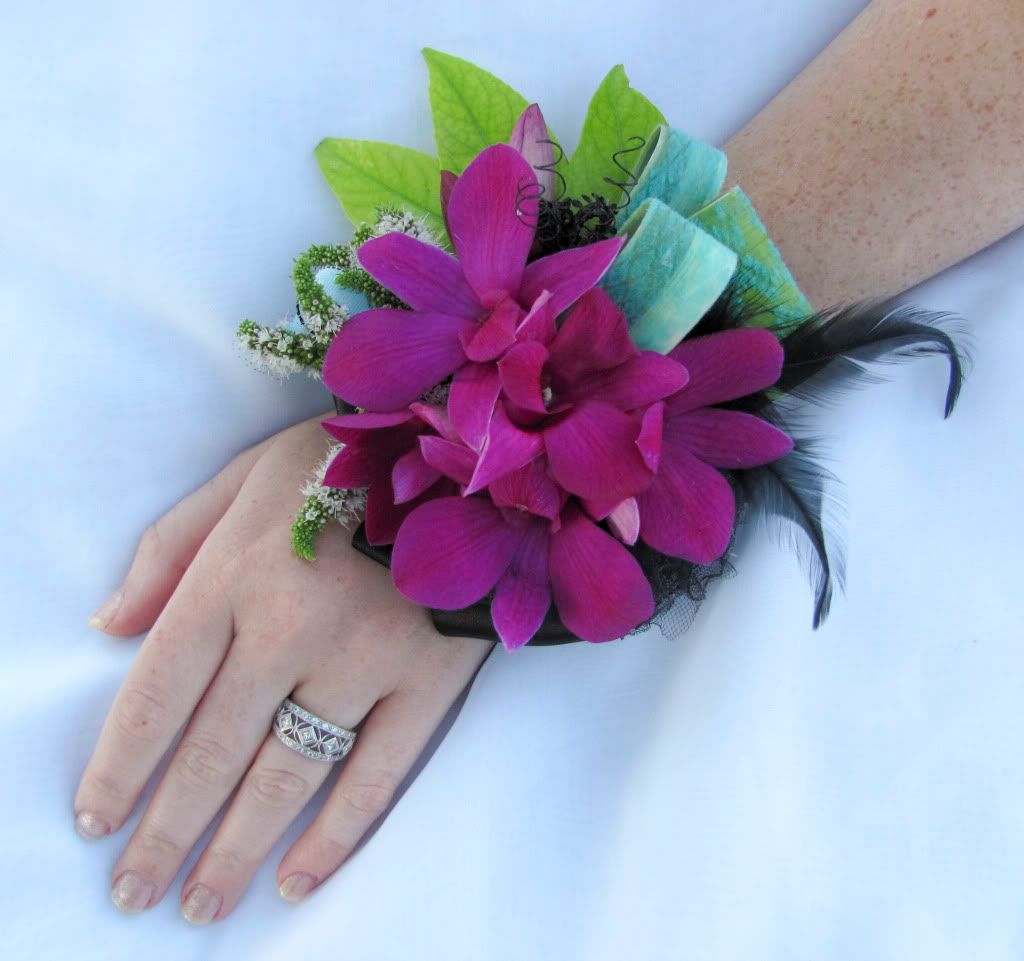 This corsage is my favorite because if you look closely you'll notice that the turquoise ribbon isn't really ribbon at all but rather turquoise flocking on green leaves. I know right!!
For more information about Eliza's click
here
.
xoxo,